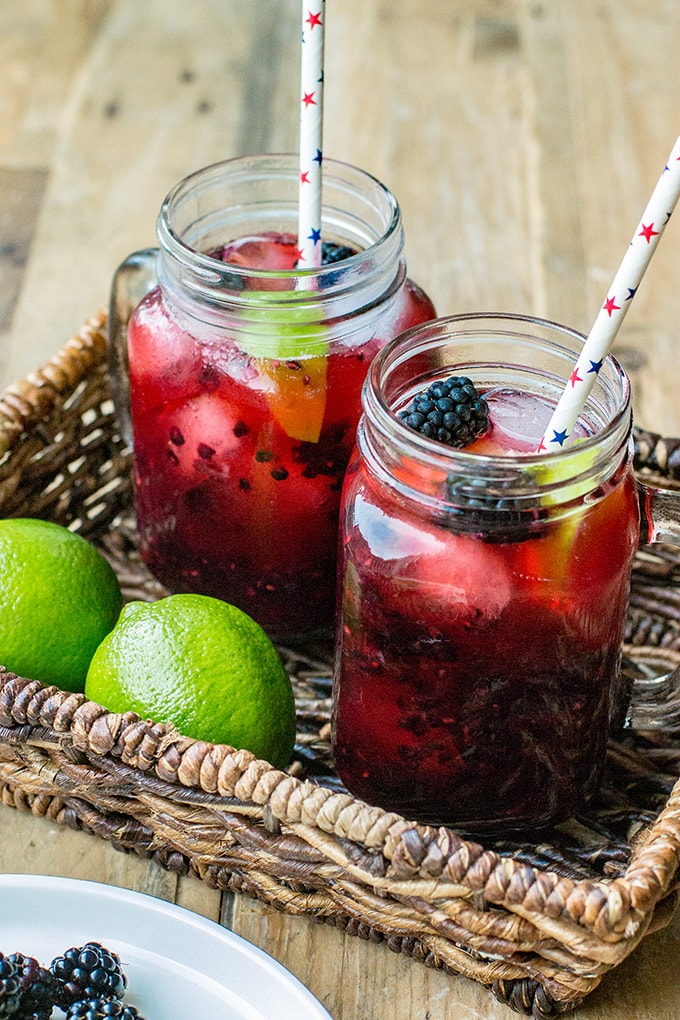 INGREDIENTS:
Simple Syrup
1 C sugar
1 C Water
1 C Blackberries
Margaritas
1/2 C Simple Syrup
4-5 Drops Lime Essential Oil (2 TBS Lime Juice Substitute)
8 OZ Grand Marnier Liquor
8 OZ Tequila
Garnish: Lime Wedges, Blackberries, Salt Rim
INSTRUCTIONS:
Combine the sugar, water, and blackberries in a small saucepan over medium heat. Simmer for 10 minutes, breaking the blackberries up with the back of a spoon. Strain the syrup through a mesh strainer into a bowl and set aside. Chill until you are ready to use.
To a cocktail shaker, add the blackberry simple syrup, lime essential oil, lime juice, Grand Marnier and tequila. Shake vigorously and then pour into salt-rimmed glasses filled with ice. Garnish with lime wedges and blackberries.